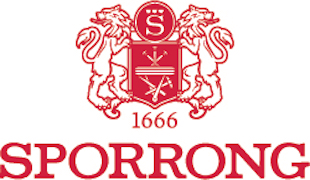 Placeringsort:
Sverige

Sista ansökningsdag: 2023-06-11
FIELD SALES REPRESENTATIVE - TOMMY HILFIGER & CALVIN KLEIN WATCHES
We're looking for a highly motivated Field Sales Representative for Tommy Hilfiger & Calvin Klein watches as well as gold jewellery. As our Field Sales Representative, you will join our existing team as we continue our exciting journey of growing these brands.
Tommy Hilfiger & Calvin Klein watches are marketed in the Swedish market by AB Sporrong, one of Sweden's oldest companies with a rich history that dates back over 350 years and is part of Kultakeskus OY, Finland's leading metal processing company.
THE ROLE
- To present, promote and sell Tommy Hilfiger and Calvin Klein watches as well as jewelry using solid arguments to existing and prospective customers.
- To continuously grow the business in the local market by establishing and developing excellent customer relationships.
- To deliver outstanding customer service and maximum customer satisfaction.
- To perform training for customers retail staff.
- This role involves traveling including overnight stays.
YOUR BACKGROUND
- You have experience in sales, preferably within the watch, jewelry, fashion or luxury business.
- You have previous experience and the personal drive to deliver exceptional customer service.
- You have a demonstrable ability to meet or exceed sales goals.
- You've shown you can generate leads and open new customer accounts.
- You have experience successfully negotiating and closing sales.
- You have experience creating and tailoring training depending on the customer's needs.
- You have basic social marketing knowledge (Meta, Pinterest, Instagram, Google).
- You speak Swedish and English fluently.
- You have a valid driver's license
PROFILE
- You are highly motivated, target driven and customer oriented.
- You are punctual, reliable and a team player.
- You're a relationship builder who loves to reach out to clients and to form strong relationships with customer's staff.
- You're able to motivate customers retail staff and promote brand awareness.
- You understand the importance of merchandising and you're willing to take care of any merchandising needs.
APPLICATION
In this recruitment process we are partnering with Modeverket, Scandinavia's leading recruitment agency within fashion, sports, and lifestyle.
Please apply by clicking the provided link. Make sure to attach your resume and cover letter in English. For any questions please contact us at info@modeverket.se
We will handle all applications on a continuous basis, we advise interested candidates with matching competencies to apply as soon as possible.
Please note that this position is open to candidates living between Uppsala and Malmö, your district will vary depending on your location.