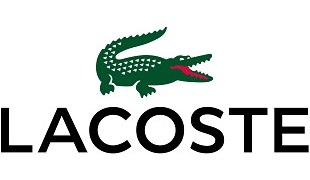 Placeringsort:
Copenhagen

Sista ansökningsdag: 2023-06-18
SALES EXECUTIVE TEXTILE AND UNDERWEAR FOR DENMARK & NORWAY - LACOSTE
At the crossroads of sport and fashion, Lacoste liberates and creates movement in each person's life by encouraging self-expression. In each collection and every line, the timeless elegance of Lacoste is captured by a combination of creativity and tradition. A blend that enables everyone to develop their personal style by absorbing and reinterpreting the brand's rich heritage. By making it their own. We welcome you, to be a part of it.
THE ROLE
As part of the Nordics Wholesale Team based in Copenhagen, you will be managing sales, strategic key accounts and business development, including account and channel planning for Textile & Underwear accounts in the Nordics – with focus on Denmark & Norway – and in close collaboration with your local support functions. You will drive a profitable and sustainable market share growth while respecting the image of the LACOSTE brand. The team consists of 4 salespeople in total for the Nordics.
RESPONSIBILITIES
With reference to Lead Wholesale Nordics, you will get an exciting and developing job with many different tasks and responsibilities, among other:
- Responsible for the sell-in, plan and execute in-season activations to drive sell-out and overall implementation of commercial strategies for Textile & Underwear accounts in the Nordics – main focus: Denmark & Norway
- Manage the financial planning and forecasting
- Develop business growth & category development strategies for (key) accounts jointly with key stakeholders in the region
- Proactively develop & drive in-season / replenishment business
- Develop & implement Digital Wholesale Strategy for Textile & Underwear
- Ongoing follow-up on delivery situation and closely work with supply chain to ensure / optimize best possible deliveries
- Take an active part in after sales analysis and feedback processes
- Prepare Presentations
- Regular reporting & tracking of development of (key) accounts, categories and strategic topics
- Take responsibility for the showroom set up for Textile & Underwear
YOUR BACKGROUND AND QUALIFICATIONS
- Experienced wholesale manager/Sales Executive (min. 3-5 years) with strong knowledge of Textile & Underwear business and overall of fashion business in the Nordics – especially Denmark & Norway
- Proven track record & excellent network of contacts to customers in the fields of Textile & Underwear in the Nordics – especially Denmark & Norway
- Excellent knowledge of the relevant markets, digital wholesale landscape and key competitors
- Good understanding of strategy, premiumization and brand building
- Proactive self-starter and ability to work independently
- Ambitious and willingness to challenge oneself
- Problem solving skills, Good Negotiation Skills, Strong ability to communicate and Team Player
- Fluent verbally and in writing in Danish and English. Any other Nordic language skills are an advantage
- Willingness to travel across Nordic markets will be required to maintain a close relationship to the customer & consumers
LACOSTE OFFERS
- An exciting, responsible, and outward job, where you will get an outgoing job, where you get great independence and a real possibility to show results
- The possibility for an independent job where you take responsibility for your own success
- Many exciting challenges as well professionally and personally in a company with good, healthy, and strong values
- Compensations package according to qualifications
- Starting Date: As soon as possible preferably 01.06.2023
APPLICATION
In this recruitment process we are partnering with Modeverket, Scandinavia's leading recruitment agency within fashion, sports and lifestyle.
Please apply by clicking the provided link. Make sure to attach your resume and cover letter in English. We will handle all applications on a continuous basis, we advise interested candidates with matching competencies to apply as soon as possible. LACOSTE will not be informed of your application without further agreement.
For any questions, please contact Jens Peter Sørensen, Modeverket at mobile +45 2146 1711 or mail
jps@modeverket.dk
. LACOSTE will not be informed of your application without further agreement.
About LACOSTE
Since the very first polo was created in 1933, Lacoste relies on its authentic sports heritage to spring optimism and elegance on the world thanks to a unique and original lifestyle for women, men and children. At the juncture of sport and fashion, Lacoste frees us up, creates movement in our lives, and liberates our self-expression. In every collection, in every line, Lacoste's timeless elegance is captured through a combination of the creative and the classic. Since its beginnings, the crocodile's aura has grown more powerful with every generation who has worn it, becoming a rallying sign beyond style. Passed from country to country, from one generation to the next, from one friend to another, Lacoste pieces become imbued with an emotional connection that raises them to the status of icons. The Lacoste elegance - both universal and timeless - brings together a large community, in which everyone respects and recognizes each other's values and differences. LACOSTE is an international brand from MF Brands Group, established in 98 countries, throughout a network of 1100 shops.